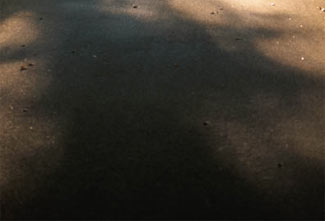 Car insurance is designed to help financially cover potential auto-related damages, loss or injuries. It helps protect you, your passengers, your fellow drivers, pedestrians, other people's property and your car. It can also help protect you in the event of an automobile-related lawsuit


Home – Farm – Auto –Business - Health -Life – Motorcycle - RV

MLIA

Mike Light Insurance Agency LLC

"Our Family Serving Your Family"





Homeowners, Farmowners,  Mobile Homeowner, and Renters Insurance

Life and Health Insurance

Own or rent…your home insurance protects more than four walls and a roof. It protects many parts of your life!

Home insurance protects more than just the building. It protects your possessions, valuables and the personal liability of family members in your home. And, because every home and family/individual situation is unique, you need a trusted expert who will get to know you and use that information to guide you in choosing the options that best suit your needs.

The success of a business, whether it's a tiny enterprise run out of a basement or a large corporation, is largely dependent on hard work and ingenuity. However, no matter how industrious you are, one disaster can wipe out all your profits and even destroy your business. The key to making sure that all the effort and money you have invested in a business doesn't disappear when a disaster strikes is to protect it with the appropriate insurance.

Today, health care costs are high, and getting higher. Who will pay your bills if you have a serious accident or a major illness? You buy medical insurance for the same reason you buy other kinds of insurance, to protect yourself financially. With medical insurance, you protect yourself and your family in case you need medical care that could be very expensive. You can't predict what your medical bills will be. In a good year, your costs may be low. But if you become ill, your bills could be very high. If you have insurance, many of your costs are covered by a third-party payer, not by you.

Who will take care of your family and obligations when you die? Where will your funeral expense money come from? Who will make up for your contributions to a church or charity when they stop due to your death? How will your key employee be able to buy your business from your family without financial hardship?

Life insurance is the answer to these and many other financial issues. It is still one of the best bargains in insurance. We have a wide variety of companies to choose from. If you have had health problems that may cause your qualification for insurance to be more difficult, we have the markets and experience to get you the best offer. Don't believe that answering a questionnaire on the Internet will yield the lowest rate. The fact is, there is still no substitute for discussion by an experienced agent with you and the insurance company underwriter. We can help you decide on the right type of life insurance policy and make important financial plans for your situation.